Post Date:

April 28, 2021
---
Should I Marry if Kundli doesn't match? Online Kundli matching and Consultation
Prabal Lama
Should we marry even if the Kundli doesn't match?
Kundli matching is the important step to make sure that the two people who are planning to promise to spend their life together and to find out if they compatible with each other. It is a very important factor that allow us to determine if the kundli of the couple is compatible or not. One of the needed steps in the process of marriage and people didn't deny it. Sometimes your Kundli may not match and there arises a problem if you should marry or just postpone the dates. We here have a logical explanation that should help you with your confusion to marry if the Kundli doesn't match.
INSTANT KUNDLI MATCHING AND CONSULTATION HERE
What is kundli matching ?
The placement of Moon in birth chart of the bride and groom is the most important part of Kundli match making. Both couple horoscope matching based on Nakshatra or Constellation and Comparing the position of planet at time of birth of both couples, where planet affect our life and their position. This is how position of planets influence on the lives of the individual and which helps to build a healthy and beautiful relationship.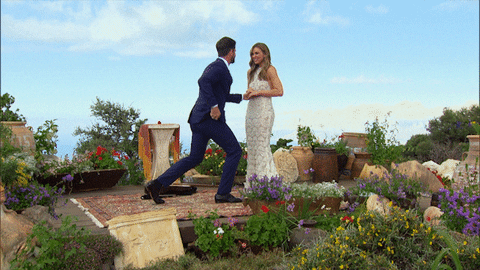 Why kundli matching is important !!
Since ancient times, kundli matching is regarded as the important part in Indian marriage. As we all know all customs and tradition had been changed with time. But matching kundli of bride and groom before marriage remained same and unchanged. Kundli matching before marriage is necessary to make sure that the bride-to-be and the groom-to-be are compatible with each other. It is said, during kundli matching the horoscope of the bride and groom should be matched. kundli matching or kundli milan is also known as Ashta koota milan system. The total number of Gunas in the Ashta koot matching is 36 –
Nadi – 8 points
bhakoot – 7 points
Gana – 6 points
Maitri – 5 points
Yoni – 4 points
Tara – 3 points
Vasya – 2 points
Varna – 1 point.
Hence, among the 36 Gunas points, at least 18 points must match for approving the marriage. It has been an old tradition in hindu culture to match the kundli before fixing up the marriages in order to ensure a blissful married life.
Reasons for kundli matching
Kundli matching is one of the foremost and first steps taken into consideration while moving towards marriage proposal. Kundli matching has always been an important ritual to start in process of marriages.
Some highlighted reasons for kundli matching.
Marriage is one of the loveliest, joyful and happy moment in the life of man and women. One reason why kundli matching before marriage is important is to understand the compatibility between bride and groom. Therefore, it is a very important factor that allow us to determine if the kundli of the couple is compatible or not. This is to know how their energy, behaviour, values matched with each other. It also indicates how their planets and density affect each other.
In horoscope of a person there are constant movement of planets. The movement of their planets has an effect not only on their life but on each other's life too. Because of the movement, their life changes constantly. So, kundli matching will tell about your job prospects, financial stability and togetherness.
If obstacles are found in the way of their marital life, kundli matching is done to know about the obstacle, if obstacles are found than there are certain remedies that astrologer tell to do. So, that the person can easily overcome from obstacles.
Kundli matching will tell you about physical and well-being of both partners. The main thing is looked while kundli matching is the happiness of children. Family is complete only after the birth of the child. Parents are waiting for the happiness of child after marriage.
Importance of Kundli Matching?
Kundli matching is important to check out for a successful and happy married life. The birth charts of the couple are analyzed and looked by an expert astrologer. This is down to know the what will happen and affect their marital life. It tells how wonderful and strong your married life will be. Indian parents have been dependant on kundli matching for age to make sure to find the right partner for their children. So, once kundli is matched astrologer may suggest you some poojas for a better and happy married life.
Should I Marry if Kundli doesn't match?
Instantly, we all know that kundli matching before marriage is important factor to check out for the success and failure of a marriage. But what should we done if our kundli doesn't match? At end, it all comes down how you and your partner make things work between yourself. In such situation, you take consultation with renowned astrologer. There are certain remedies and solution that can apply to remove negative and effects of dosh and yogas in birth chart of the couple.
Astrology is a science, therefore it has an understanding, remedies and solutions of problem. They will never go against  love. Astrologer has a solution   to tie the wedding knot with a person even if your kundli is not matching with each other. Hence, stop worrying and tie a knot with your partner.
Get your kundli matching done online from expert astrologer
There are many questions you have in your mind! Want to know more about the kundli matching for a successful married life. Well, talk with astrologer and take guidance for yourself and for your partner to help you out and get your concern resolved.
Fast and effective remedies for all your problem,
Your problem our solution.